Pelletizing systems AUTOMATIK
At almost every branch of modern industry polymeric materials are used. They undergo wearing while exploating, so maintenance is conducted. A significant load of knowledge is involved to recognize the type of polymeric material, due to select adequate solvent, glue or lacquer for processing stage. In the case of total destruction, materials are disposed of, which involves a huge amount of wastes – from disposable packagings, to everyday life objects and machinery or constructional parts.

A special solution for transformation of polymeric materials has been developed, as they don't decay rapidly. Also a landfill site are of limited capacity. The solution is pelletizing system.

A granulate of artificial materials is widely applied in many processing plants, where single screw extruder plasticizing systems are involved (equal rods of polymeric materials are obtained).

As far as pelletizing system is concerned, rheological and thermal properties, efficiency of electricity consumption, process reliability, further performance of granulate and durability of device must be considered.
SPHERO®
---
Underwater pelletizing systems for highly profi table throughput rates of up to 36,000 kg per hour

The SPHERO® underwater pelletizing system has been particularly designed to process thermoplastics and produces spherical pellets. This most flexible system is applied in the production of raw materials, compounds, masterbatches, engineering plastics, wood polymer composites, thermoplastics elasto-mers, hot-melt adhesives, and in the field of recycling.

SPHERO® - Your benefits:
Outstanding pellet quality
Increased production efficiency
Enhanced process reliability
Optimal access
Convenient and safe operation
Quick product change
Pelletizing of specialized products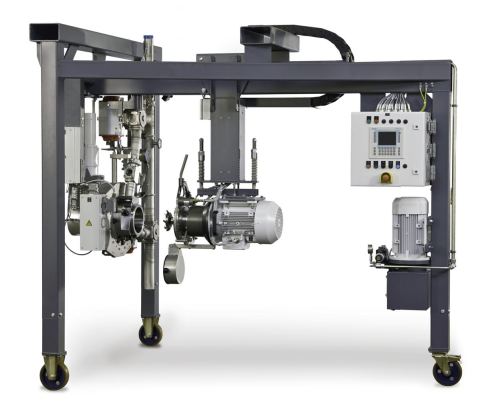 ---
M-USG®
---
The M-USG® underwater pelletizing strand system has been producing virgin polymers all over the world for decades. The extremely flexible system guarantees a high level of system availability, especially in continuous operation, and fulfills the very highest demands in terms of cylindrical pellet quality.

M-USG® - Your benefits:
Outstanding, constant pellet quality
Throughputs up to 20,000 kg/h
Increased degree of system availability thanks to quick-change cutting head
High level of automation
Long service life of extremly wear-resistant cutting tools
Easy accessibility – user-friendly for operation and maintenance
Most reliable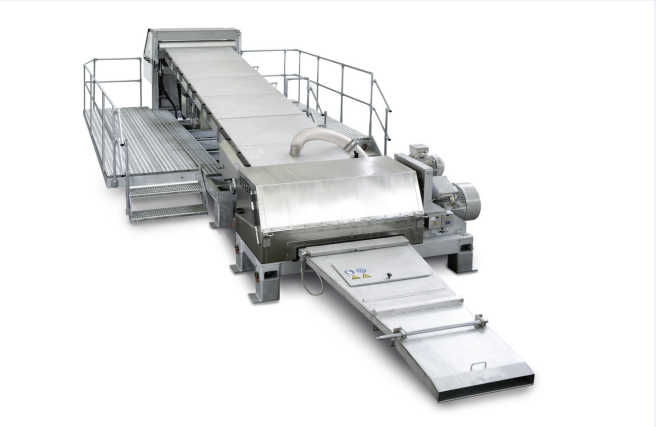 ---
P-USG®
---
The P-USG® underwater strand pelletizing systems made by Automatik Plastics Machinery have been particularly designed for both the production of virgin polymers with lower throughput rates and for recycling applica-tions. The simple design of the machine stands for engineering reduced to the essentials while heading for high process stability and pellet quality.

Jednoduchost konstrukce neovlivňuje stabilitu procesu a kvalitu granulí a také snižuje problém s nastavením stroje na minimum.

P-USG® - Your benefits:
Consistent outstanding pellet quality
Simple operation
Automatic strand lacing on start-up and during production
Operating speeds up to 250 m/min
Excellent quality of the feed tools and cutting tools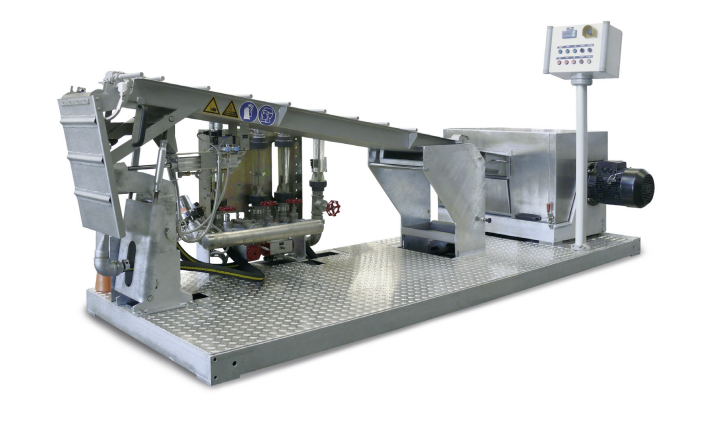 ---
BAOMO®
---
The application of BAOMO® strand pelletizers is higly recommended for laboratories and for the production of small runs. The typical characteristic is the cantilever bearing of all elements in the cutting chamber. These are easily accessible for maintenance, adjustment and cleaning.

BAOMO® - Your benefits:
Cantilevered design results in easy access for cleaning and maintenance
Several options available, e.g. cutting tools and wear protection
Attractive cost-performance ration
Short delivery time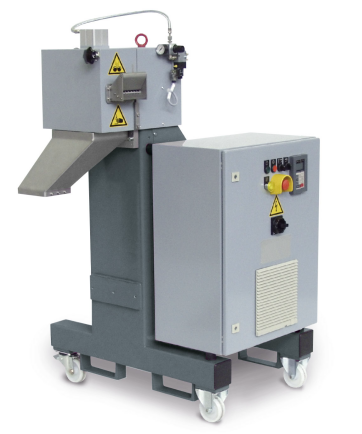 ---
PRIMO-S®
---
The strand pelletizers of the PRIMO S® series are characterized by high flexibility and very good machine availability with maximum efficiency. As an allrounder or machine specially adapted to your product, the PRIMO S® produces cylindrical pellets of excellent quality

PRIMO-S® - Your benefits:
Shortest possible unguided section from feeding unit to cutting unit
Sturdy, double-sided bearing of the cutting rotor
Very high system availability due to wear-resistant cutting tools
Quick and easy access for cleaning and servicing; quick product changeover
Consistent pellet quality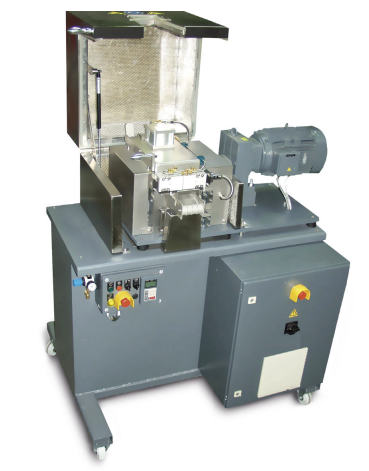 ---
PRIMO PLUS®
---
The dry cut pelletizers of the PRIMO PLUS® Series are characterised by their robust design. The double-sided bearing of the cutting rotor ensures high stability and precision, resulting in excellent quality of the cylinder pellets. Wear-protected machine parts alsoensure a high degree of machine availability and profitability.

PRIMO PLUS® - Your benefits:
Shortest possible unguided section from feeding unit to cutting unit
Sturdy, double-sided bearing of the cutting rotor to meet highest stability and precision standards
Upper feed roll driven available
Changes on the pellet length and weight to be made with Dual Drive
Integration into automatic JSG system feasible
Very high machine availability due to wear-resistant cutting tools
Quick and easy access for cleaning and servicing; quick product changeover
Use of a hybrid rotor with 200 mm diameter possible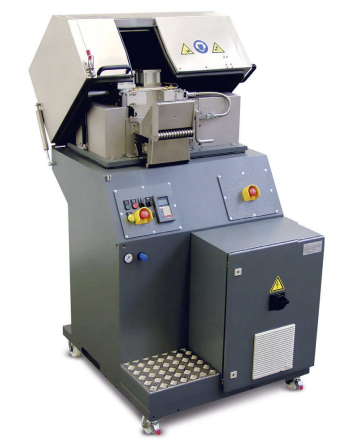 ---
DROPPO®
---
The DROPPO® drop pelletizing system made by Automatik Plastics Machinery has been particularly designed for the production of perfectly uniform, dust-free pellets. The cool-ing and solidifi cation process may use air, nitrogen, or water – thus offering utmost flexibility to the customer.

DROPPO® - Your benefits:
Ideally suited for low-viscosity melts and liquids
Perfectly spherical, dust-free pellets ensure superb conveyance and high bulk-density storage as well as precise dosing during subse-quent processing
Drop process unit may be integrated into already existing lines such as spray towers, etc.
High profi tability due to reduced energy consumption and low manpower requirements
Quick and simple product changeover
No mechanical wear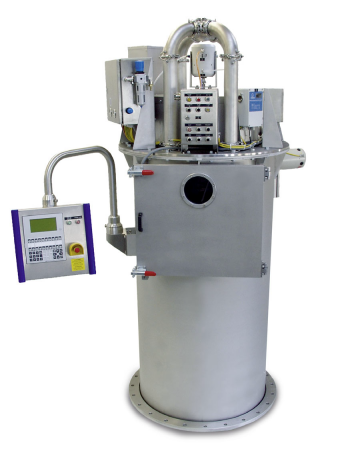 ---
AERO® ● CENTRO® ● DURO®
---
Efficient pellet drying is the guarantor for high quality. As different pellets have different properties, process-optimized drying technology is mandatory. Automatik Plastics Machinery is the only supplier to meet this varienty of requirements with its range of dryers consisting of the AERO® impact dryer, the CENTRO® centrifugal dryer, and the DURO® belt dryer. The dryers are applied in combination with the upstream SPHERO® underwater pelletizing system or with the upstream M-USG®/P-USG® underwater strand pelletizing system to meet the particular requirements for production.

Your benefits:
High drying quality both for virgin polymers, compounds, and products with any fillers or reinforcements and elastomer plastics.
Drying of spherical and cylindrical pellets and micro-granular compounds
Wide range of operating capacities, from small quantities up to 40,000 kg/h
Smooth handling of the pellets
Energy-efficient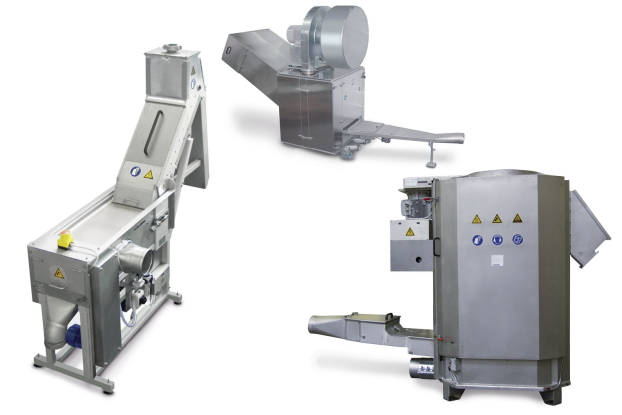 ---
AUTOMATIK
---
AUTOMATIK's strand pelletizing systems incorporate sound know-how, high-quality materials, and state-of-the-art technologies. As part of the MAAG Group, AUTOMATIK provides outstanding levels of service to customers and end-users in the polymer, chemical and petrochemical industries, as well as the pharmaceutical and food industries, ensuring that their plants and systems work lastingly and efficiently. The first step is training to ensure that users are competent in handling the technology. Regular servicing and inspection ensure reliable operation. Repairs and maintenance, and where necessary replacement of worn parts with original AUTOMATIK spares, ensure that systems deliver long service lives, and provide security of investment for customers.